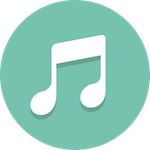 Honeymoon Hotel
by

Footlight Parade soundtrack
on

Footlight Parade
Music: Harry Warren + Sammy Fain
Lyrics: Al Dubin + Irving Kahal
Premiere: 1933
Verse:
How am I to say
What I want to say
In the proper way,
My dear?
I'm not a gallant cavalier,
But I'm sincere.
So, I'm gonna say
All I have to say
In the language of the day;
You may have heard it all before,
But here it goes once more.
Chorus 1:
How about a little celebration
To the jingle of a wedding bell?
How about a little reservation
At the Honeymoon Hotel?
Honeymooning's going to be my hobby.
Don't you think a honeymoon is swell?
Wait until we walk into the lobby
Of the Honeymoon Hotel.
Cupid is the night clerk
Neath the stars above;
He just loves his night work,
Mm, we just love to love.
Oh, I'm a mister looking for a missus.
As a missus, you'll do very well.
Bring along your things and all your kisses
To the Honeymoon Hotel.
Chorus 2:
I'm the man in charge of transportation,
I will see that ev'rything goes well.
I'm the clerk in charge of registration
At the Honeymoon Hotel.
I'm the boy who carries up a sidle
Any time you push a little bell.
Bridal suites are never very idle
At the Honeymoon Hotel.
We're the house detectives,
But we're puzzled with
The fact that no-one stops here
Unless their name is Smith.
I'm the girl in charge of conversation,
I hear things I wouldn't dare to tell.
I's the captain of the comfort station
At the Honeymoon Hotel.
(Bellman, spoken:) Paging Mr Smith. Mr Smith!
(Family, spoken:) Aww!
Chorus 3:
(Sung:) Aren't you glad to see you dear old mother?
Tell me why you didn't let us know.
No, they didn't notify us, mother;
Ha-ha, but they will when they need dough!
(Spoken:) Oh, yes.
(Sung:) Aunt Matilda has a present for you.
It will come in handy, you can bet.
We got that just twenty years before you,
But it ain't been used as yet.
Congratulations, sister!
All your clouds have passed.
Congratulations, father!
She's off your hands at last.
Course you know that all of you are welcome,
I'm so glad to see you, I could cry.
It's a lot of hooey that we're welcome!
(Spoken:) We'll be seeing you, goodbye.
(Family, spoken:) Goodbye.
Verse 2:
(Sung:) I've been notified
There's a little bride
All alone in Number Two;
I think we ought to see her through.
I will,
Me, too.
We've been here a week.
When you're here a week,
Then you're qualified to speak;
Let's tell her what it's all about.
My dear, will you come out?
Chorus 4:
Oh, I'm glad it's you, I feel so nervous:
I don't know my husband very well.
Husbands are a feature of the service
At the Honeymoon Hotel.
Gee, I'm sorry that I ever, ever
Left my little home in New Rochelle.
Wait a while, you'll want to stay forever
At the Honeymoon Hotel.
Girls, you'll have to scatter.
We don't see why we should.
You're in Jersey City
And not in Hollywood!
We've got to be in bed before eleven.
Naturally, we think it's very swell,
'Cause every little bridal suite is heaven
At the Honeymoon Hotel.
Chorus 5:
Kiss your little honey boy good-night, girl,
Now we're married, dear, and here we are.
I've a right to be beside the right girl;
But you're in the wrong boudoir!
(Spoken:) Oh, honey!
(Sung:) Don't you dare to lie to me, I caught you...
(Spoken:) But, darling!
(Sung:) Getting friendly with that blonde gazelle.
Please don't make me sorry that I brought you
To the Honeymoon Hotel.
In the morning, I'll see my attorney,
I will have my little tale to tell.
And for this I took you on this journey
To the Honeymoon Hotel!
Who was that blonde woman
Making eyes at you?
I don't know that woman,
I cross my heart it's true.
If I've hurt your feelings, I regret it,
Won't you please forgive your little Nell?
Ah, let's turn out the lights and just forget it...