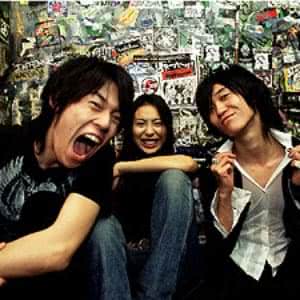 The Spirit Of This Place
by

Core Of Soul
Nanigenaku itsumo aruiteta rouka ni
Mada osanakatta waraigoe ga hibiite wa kieru
Anna ni adokenakatta noni
Mou konna ni ookiku nacchatta yo
Ano koro wa nani mo kangaete inakatta noni

We are graduating!
Bokura wo tsukutte iru kakera
Sore ga kimi ya ano hito to no omoide
Bokura ga tashika ni koko ni sonzai shita shouko ga
The spirit of this place

Furikaette mireba itazura ni
Tanoshii toka tsumannai toka itteta kedo
Itsu shika bokura no senaka ni wa hitotsu zutsu
Iro no chigau hane ga haete kiteta
Betsubetsu no michi ayumu koto wakatteta noni

We're graduating!
Ookiku yasashiku tsuyoku hashiridasou
Hanaretemo bokura wo tsunagu omoide
Jishin okko to shite mayou toki ni mo
You have the spirit of this place
The spirit of this place

Naka niwa de no hirune KAFE no zawameki the echo in the gym
Kowareta BURAINDO goshi FI-RUDO wo utsu ame
ROKKA- wo tojiru oto mo zenbu zenbu

Arigatou
Kenka mo kuyashinamida mo
Nakanaori no kisses & hugs mo zenbu zenbu
Arigatou

We're graduating!
Kono saki de machiukete iru michi no kaze ni
Nagasaresou ni nattemo makeru mon ka
Datte look at yourself
Ima bokura wa ichiban ni kagayaite iru
With the spirit of this place
With the spirit of this place

I know I will miss this place
& the time we spent together
Together...