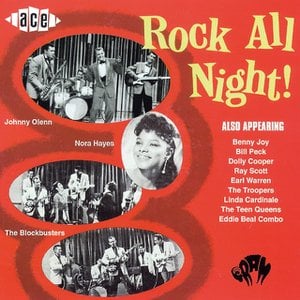 Bundle of Joy
by

Bei Maejor
on

Disney & Pixar Piano Classics (2017), MaejorMaejor (2010), Rock All Night (2011)
Yeah.
Verse 1
You Call Me At Work, So I Know You Got A Something To Say.
Well Hurry Up, I Only Got A Few Minutes Left On My Lunch Break.
You Take A Deep Breath, Then Say Baby I Don't Know If You're Ready.
I Said Your My Girl, So We Both Know You Better Tell Me.
She Said We've Been Together For So Long.
I'm Thinking In My Head, What Has This Women Done Wrong.
Then The Phone, It went Quiet. I Screamed Out Come On.
She Said, We're Going To Be A Little Family.
Congratulations Babe You're' Going To Be A Daddy.
Chorus
Do You Mean What Think You Mean ?
She Said Yeah, Were Having A Baby ( Yes )
And I Couldn't' Be More Excited.
I Said Do You Know What This Means To Me, To Hear You Say That You're' Having My Baby.
( Yeah ) And I Wouldn't' Wanna Share This Joy With Anyone But You.
Verse 2
I Cant' Believe I'm Going To Be A Dad, Going To Give My Kid What I Never Had. Oh
Never Walk Out The Door On His Mother, Cause I Love Ya.
Its' Going To Take 9 Months To Make It, But A Lifetime Of Raising.
Oooh This Is Such A Blessing, A Little Piece Of Love From The Heavens.
I Pray The Doctor Says That All Is Good And I Swear We Going Move Out This Hood Girl.
Tell Your People That I Got Us And That's A Promise.
Hook
So Girl We've Been Together For So Long.
Every Trial We've Been Through Has Made Us So Strong I'm So Sure, I Know You'll' Be The Worlds Best Mom.
I Know You Will Hold Up Baby This Is Real.
(Chorus)
Verse 3
You See Straight Up, Its Like Chance Of A Lifetime.
Probably Wont' Sleep Much In The Nighttime.
But Its' Cool Cause We Added On The Lifeline.
I'm So Lucky The Light Shinned On You.
From The Moment I Seen You I Knew There Was Something Different.
Always Knew That You'b Be The One Id' Have My Kids With . (Yeah)
Now Its Al Coming True.
Baby Its So Beautiful.
Having A Baby.
Wouldn't' Want To Share This Joy With Anyone But You.